Electrician Digital Marketing Services
Digital marketing is increasingly becoming a crucial piece of the puzzle for businesses that wish to stay relevant and competitive in an increasingly digital world. Businesses today can no longer afford to have a "business-in-a-box" approach and hence must be online – beyond anywhere they are traditional. Digital marketing empowers businesses to act beyond brick-and-mortar structures and create new avenues for revenue streams through always-on consumer engagement. Acquisition of new customers and leads, improved ROI, increased brand awareness, and greater touchpoints with customers are all benefits of using digital marketing that you, an established electrician, will benefit from.
Tightly rooted in the marketing channel of the digital multiverse, PowerSearch Marketing is your one-stop solution for all your digital marketing needs. Specializing in the many facets of electrician digital marketing, we seamlessly and intuitively concoct strategies that drive leads in a manner that is completely undetected by your competitors.
With 97% of the global consumer base using the Internet to educate, plan, and make an informed purchasing decision, we work towards transforming your business into a trusted destination that is omnipresent in all places. Our specialized and market-proven electrician digital marketing solutions ensure you are known and hence trusted by your customers. Not only do we provide SEO, PPC, and Web Design, Content Marketing, Social Media Management services for your digital marketing needs, but we also provide out-of-the-box strategies for conversions and lead generation that we seamlessly entwine with all aspects of your business.
Specialized Electrician Digital Marketing Services
Digital marketing is no longer an option but a necessity for businesses looking to stay relevant. In fact, a dominant online presence is a clear indication of success. However, not all businesses are aware that online marketing can help them leverage their work and increase their profits. Allow PowerSearch Marketing to dispel your apprehensions and convince you otherwise. Contact us to discuss your digital marketing solutions.
PowerSearch has 20+ years of experience in the industry.  We are well-equipped with the knowledge to advise you on the best online marketing strategy to meet your business' needs. Whether you are an established name or a brand-new business- in the electrical industry or not- PowerSearch Marketing will find a customized digital marketing solution that will help you get the most out of your business.
We've Got You Covered
Maybe you want to have more technician calls for panel upgrades or more residential Electric Vehicle Level 2 chargers.
With the trend of more people working from home, residential electrical upgrades are huge business, and your company needs to be the one that gets found first.
That is where your online strategy pays off.
Here are some of the services that get you found.
SEO for Electricians
Search Engine Optimization (SEO) has always been a hot topic that almost every business owner wants to know more about, but they aren't sure where to start – and that's okay! Understanding SEO maybe something new for your business; however, it can have a huge impact on how well your company performs within search.
In today's digital world, in which online presence is the need of the hour, having your website or blog online not only helps you to expand your business but also allows interaction with customers and promotes brand loyalty. However, with so much competition for a pivoted customer base, it has become extremely difficult to be identified by your target audience through search engines. This is where we at PowerSearch Marketing come in.
Our SEO services for electricians are driven by your business goals. While some businesses may be focused only on rankings and traffic, others want both website traffic and revenue. We ensure that we assist you in accomplishing the business goals you set forth at the onset of this process. Our professional work with you on every aspect of your SEO project, starting with keyword research, auditing your website, on-site optimization, technical SEO, off-site optimization, link building, social media marketing, and more.
With our personalized and data-driven SEO approach, your website will surely be at the top of the search engine listing. If you're an established electrical contractor or just getting started, our electrician digital marketing services will boost your business's online presence and help you come in front of your customers or users with a clear understanding of what you do and how your services could benefit your target audience. Our search engine optimization services help to not only generate qualified traffic to your electrician company but also help to convert these qualified prospects into actual leads and customers for your business.
Social Media Marketing
Social media has grown in importance tremendously over the past several years. According to reports, about 1/3 of individuals online are now actively participating, and social media is now on par with other marketing techniques. Due to all its benefits, Social media marketing has become a great tool for businesses to engage their audience and spread awareness of their products & services at the same time.
Good social media engagement creates brand awareness, allowing your business to reach an established or potential customer base. When a prospective customer needs that second kitchen electrical panel, they choose the company that they feel they can relate to.  It empowers you to establish a personal, engaging consumer relationship, often not possible with any other promotional channel in the digital universe. As you create a social presence, you increase visibility and become more authoritative in your niche. Businesses that have a social media presence are considered more credible and trustworthy in the eyes of their audience, which always leads to greater revenue. As an electrician, you can definitely reap these benefits.
PowerSearch Marketing empowers you to implement social media marketing strategies for electricians that are customized according to your company's needs and aspirations. Our experience in the industry gives us a wider perspective as we assess your company's current social media marketing practices and suggest innovative solutions that boost both revenue and brand awareness in your industry.
In this modern digital era, social media truly connects the world, and we help you to be in constant contact with your users and customers online. Through our social media marketing services, you can launch product campaigns, interact with customers in real-time, engage in discussions on topics relevant to your industry, and more. What's more? You can manage your campaigns, monitor performance, and experience bespoke customer service committed to increasing your reach and profitability.
Local SEO
Representing 46% of the total Internet traffic, local SEO is now a great channel to drive potential customers from search engines to your business. Businesses are now able to reach relevant, interested customers that are near their physical location. The local SEO approach is also an excellent electrician digital marketing strategy to handle your business' local rankings, and we take pride in providing high-quality local SEO services to help your company rank higher in search results and acquire more local customers.
For local electrician SEO, our digital marketing services go beyond mere keywords by creating and managing the listings at local directories, such as Yelp, Manta, Thumbtack, and many more. The idea is to optimize your locality on these platforms, improve your authority, and to increase the chance of local consumers finding you online.
Our professionals also optimize your Google My Business listing to enhance your local SEO, assist you in setting up the business data, making sure that you are listed as a local business in Google Maps, and more.
With PowerSearch Marketing local SEO services, you can rest assured that your business will dominate the local search rankings, and you will have a greater chance of being found by your potential customers. Businesses depend on natural search results for traffic and lead generation, and your local SEO services ensure you are ahead of your competition by increasing your visibility on search engines and encouraging potential customers to contact you.
Pay-Per-Click (PPC)
Small businesses and startups are on a continuous hunt for the next big idea that would help them acquire customers in a cost-effective manner. Pay-per-click or PPC is one of the most effective digital marketing strategies that allow businesses to easily get their names out there while spending a minimal amount of money on getting a chance of being seen in front of a laser-targeted audience.  This is a great strategy to get more solar panel customers.  Target your audience for installation or maintenance and get the calls that suit your current technicians.  Negative keywords can be used to keep undesirable terms from using your ad budgets, such as people only looking for general information or solar panel facts.
PPC is an acronym used in the online world for an advertising method that lets businesses appear in paid search results for certain keywords on giants such as Google, Bing, and so on. In fact, PPC has been conceptualized regarding SEM, Search Engine Marketing (SEM) to be a highly effective way to engage a target audience and gain a steady stream of lead generation, with very little effort.
PowerSearch Marketing believing in the potential of PPC and understanding the many intricacies involved in optimizing your ads, bids, and daily budgets, has been a pioneer in providing PPC solutions to electricians. We prioritize optimizing bids, keywords, and landing pages to help you get the best ROI on every dollar spent, which is why we have a high conversion rate for you.
Our PPC approach is entirely data-driven, as we understand that the rise and fall of the relevancy of keywords and ads depend on the endlessly fluctuating search patterns of the online consumer. That's why our trained and certified experts give your PPC services the boost it needs. We optimize your bids to the point where it's as close to the first page of search engine results as possible. Your maximum ROI is our goal here, and we are always willing to put in the extra effort to reach that!
Lead Generation
Lead generation is a precise, effective, and sustainable electrician digital marketing strategy to attract new prospects to your business. It involves using marketing techniques to attract customers to your site and then works in nurturing potential leads into customers.
Lead generation involves gathering potential customers and then converting these leads into paying customers of your business. It is an essential part of every business' strategy and hence is important for you as an established electrician. Our lead generation services help you to maximize results in your company through a well-defined niche targeted traffic generation process that drives quality leads.
Our professional team at PowerSearch Marketing will work closely with you and evaluate your business' needs, so we are better able to customize the strategy that best meets your needs. Our team of trained and experienced experts is always available to assist you in converting more leads to make the process of business growth easier & faster.
Online Reputation Management
As people connect, share their experiences, and interact with each other online, they are increasingly becoming credible authorities in every aspect of a business. Recent studies showed that consumers trust online reviews as much as personal recommendations from friends and family. A growing number of customers rely on these reviews before choosing which businesses to buy from or take up services.
Thus, the importance of online reputation management is increasing day by day as more and more people embark on the online space for shopping, entertainment, and fulfilling their daily needs. Reviews dominate the online world, and it's your responsibility as a concerned electrician to ensure that a positive review of your business is visible in front of your target market.
PowerSearch Marketing's online reputation management solutions strive to ensure your company's brand integrity as much as possible by helping you automate your online reputation management campaigns. We help you to build a positive reputation for your company online and, consequently, help you to convert more and more online consumers into leads and prospects for your business.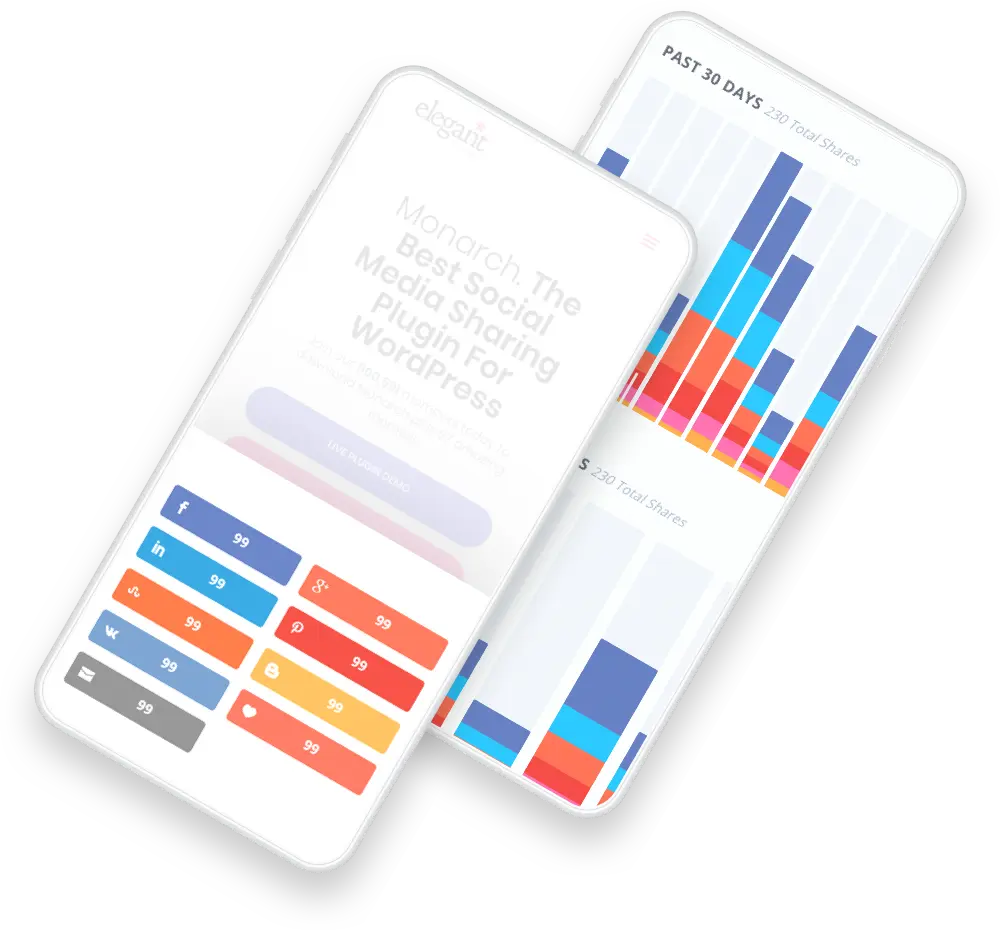 We Make it Easy to Connect With Users On Every Platform
Get in front of your target customers on the devices they use!  A mobile friendly website is a must have.  Without a website that works on a mobile device, organic search is not going to be an option for you.
Contact Us Today!
The electrical industry is one of the most innovative sectors that is constantly growing, evolving, and rapidly evolving amidst the ever-changing trends of today's digital world. It is indeed one of the most demanding, dynamic, and competitive industries of the modern economy. And, to stay ahead of the pack, you need to update with everything to stay relevant and competitive in this sector. Allow us, your trusted digital marketing partner, to help you achieve this!
With our digital marketing services focused on the electrician industry, we're designed to boost the entire spectrum of your business, we will help you achieve your business goals in a manner that is cost-effective, scalable, and measurable. Being an active participant, your voice will be heard, your opinions will be valued, and your success will not be compromised.
To start your journey towards success today, contact us and ask for a free consultation from one of our digital marketing experts about your requirements.
Let's Get Started
Ready To Make a Real Change? Let's Build this Thing Together!
Installing Electric Car Chargers
Installing electric car chargers is not a DIY job. It requires extensive knowledge of EV technology and a profound understanding of the National Electrical Code. Professional electricians who have extensive expertise in charging installations is the only way to go.
Solar Panel Installation and Maintenance
Solar panels are essentially pieces of glass or a thin plastic sheet that collect sunlight and convert it to electrical energy. They require installation, specific positioning, and maintenance in order to be effective. Solar panels are very useful for powering electrical equipment that uses limited amounts of electric power. However, their installation and maintenance are highly technical and should be done by experienced professionals.
Electrical Panel Upgrades for a Hot Tub
Electrical panels are used to distribute electricity through a building. A hot tub is an electrically powered device that needs sufficient wattage to run. Upgrading the electrical panel is associated with extensive work, including rewiring, and electrical panels require frequent maintenance; therefore, we recommend hiring an electrician for the job. With their experience, they can handle wiring and electrical panel upgrades without any problems.